Respected practitioner Romina Santroni is commended by clients, who say: "She is an innovative and creative lawyer who always analyzes every issue that could affect us." She goes on to earn plaudits from peers for her considerable experience and involvement in the field. She offers vast expertise spanning the practice area, with high-level capabilities in advising on projects of significant environmental impact.
This compact firm houses one of the country's largest environmental practices.
Clients point out partner Romina Santroni for "the excellent service she provides," and add: "She is creative and highly professional." In addition to her practice in real estate.
The team always looks out for the client's interests; the lawyers are attentive and put our needs first. We are very satisfied with the calibre of their service.
Widely admired boutique firm recognized for its high level of expertise and dedication to environment and real estate law. The team possesses wide experience in advising on real estate and tourism matters, including land acquisitions and tax exemptions, as well as obtaining relevant permits and licences.
SANTRONI PARSONS specializes in making legally and environmentally viable the development of investment projects from a compliance perspective, considering SUSTAINABILITY as an objective of all industries.
At SANTRONI PARSONS we work in what we are passionate about: environment and sustainable development.
Thanks to the invaluable trust of our clients, the members of SANTRONI PARSONS have been recognized by prestigious international ranking institutions such as Chambers and Partners and Who's Who Legal.
Being part of the firm implies a personal commitment to excellence, responsibility and professional ethics.
With more than 14 years offering our services and committed to the Dominican Republic, we are the promoter of legislation that improves environmental conditions in the country. Thus, we assist all our clients in the journey to become sustainable companies or businesses.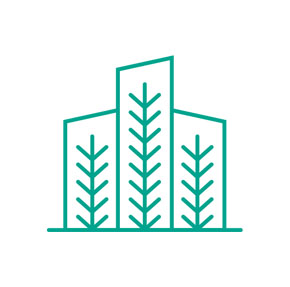 Real State Tourism Projects